Control of Photovoltaic System with A DC-DC Boost Converter Fed DSTATCOM Using Icosø Algorithm project is latest matlab project related to power systems. Main objective of this project is to take a effective survey of DSTAT COM  related strategies which are facing in present system. This project will analyze and give detailed report of DSATCOM control methods for students and researches who want to research work onk harmonic suppression related issues. Scientists and researches have worked on this topic to develop many active filters.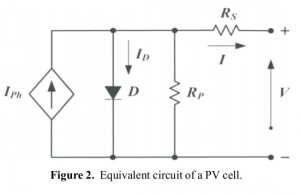 Proposed Work : 
DSTATCOM consist of VSC  ( voltage source converter ) . This VSC consists of DC BUS capacitor. For maintaining DC Link voltage for used dc bus capacitor to maintaining load PV Array or boost converter which works on battery is used in this system.
Issues in System:
With the increase in usage of electricity in every part of our work,  we need a effective power quality systems which can be used by power co operations to give quality power.  Major problem in power quality is non liner loads caused by power electronic devices in distributed systems. 
Proposed System Development: 
This application will be developed in MATLAB /SIMULINK software and the results which are shown from matlab gives effective and best results based in performance characteristics. 
Project Purchase: 
This is latest MATLAB project which is part of M.Tech EEE Power systems. For detailed explanation about project download project abstract .